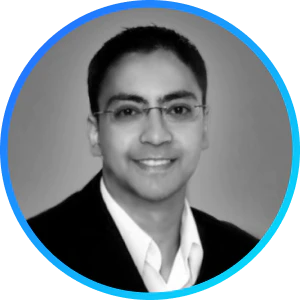 About
Dr. Naheed Ali is a physician by education and a writer by choice since 2005. He earned an MD degree in 2008 and later completed Harvard Medical School's lifestyle medicine training in 2012, before obtaining a PhD in holistic health elsewhere in 2013. He brings more than 15 years of experience working in a remote environment and has more than 15 years of health-related publications to his credit.
He taught at colleges in the US where he lectured on various biomedical topics and delivered over 2000 hours of live presentations. He is the author of numerous health titles from major publishers and his medical books have sold more than 20,000 hardcover copies worldwide. Now a digital nomad, he's a freelance health and wellness writer for hire. In his spare time, he enjoys fishing, traveling, and investing in real estate.
Follow Me
Medical and Health Writer LinkedIn
Writer HealthcarePropulsion.com
12 Published Medical Books on Medical Copywriter Linktree
Member American Medical Writers Association
Expertise
Medical Copywriting and Communications
Education
College of Natural Health - Doctor of Philosophy (PhD) - 2013
Harvard University School of Medicine - Certification, Lifestyle Medicine and Nutrition - 2012
National Institutes of Health (NIH) - Certification, Clinical Research - 2009
Xavier University School of Medicine - Doctor of Medicine (MD) - 2008
Adelphi University - Bachelor of Science (BSc) - 2005
Experience
Healthcare Propulsion
Freelance writer of, books, articles, grant proposals, letters, reports, social media posts, emails, ebooks, and guest posts.
Various Universities
Adjunct professor
WebCT, iCampus, and Citrix
De Gryter
Data scientist for international scale research project
Assessed demographics for R & D
Accomplishments
He was published as the sole author of a research journal article while still an undergrad in college: Roles Of Proteins And Omega-3/Omega-6 Fatty Acids In Cardiovascular Nutrition. At the time, he was the only person in the United States to accomplish such a feat.
He previously published 100+ articles for NY Times Company's about.com (Now verywell.com)
He provided 2000+ hours of live PowerPoint presentations during his tenure as an adjunct clinical faculty member at various U.S. universities.
Certifications
Bachelor's in Law at Aristotle University of Thessaloniki
Digital & Social Media Marketing Diploma at KnowCrunch
Digital Marketing Diploma at IEK Alpha
Sign up for our newsletter
Get our email newsletter for founders, entrepreneurs, business buyers and private equity investors delivered to your inbox once a week.